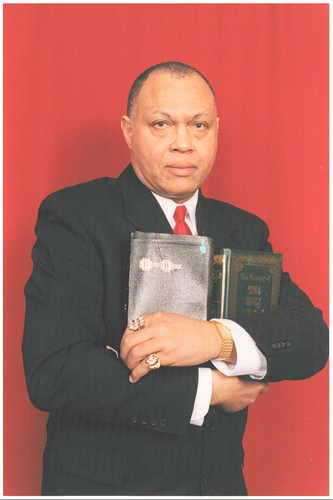 Big Ike Darby was the foremost name in Blues in Mobile,AL.Born in Philadelphia,MS he left for New Orleans in 1949 and then served in the army before settling down in Mobile as a cab driver.In 1963 he was a dj of a Blues radio show.He also opened the Cozella's Record Shop,the first record store in Mobile for Blues and Soul in 1964.He also worked as a booking agent,promoter,producer,songwriter and performer.His first 45 "Love Is Like A Checker Game" released in 1969 on Mil-Smi received airplay throughout the south and in New York and Detroit.Ike had written a song called "Blues In My Bedroom". He was trying to get a feel on the song,
He (IKE DARBY) asked the young lady that was working in his recordstore to sing it. He was very impressed by her singing and asked her if she ever had thought about recording. They went in the studio and cut "Blues In My Bedroom"(Darby 501) (in 1977). That's how Lynn White started her singing career, other 45's would follow, and in 1981 an excellent album "Am I Too Much Woman For You" was issued.
Ike gave up his performing career to concentrate (NO! REALLY TO WATCH and KEEP AN EYE ON) on managing Lynn White
He married her (to keep an eye on her) and they moved to Memphis in 1987.

FAHEEM MUNIR & ASSOC., LLC
(ARKANSAS RED)
FARMING & LAND ACQUISITION
P. O. BOX 53498
CHICAGO, ILLINOIS 60653